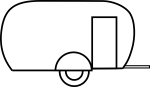 The Little Wheel-Bar-O is fully equiped with commercial grade Espresso appliances. Our team are Barista trained and ready to roll on out to your event or function in Canning Vale (Perth) , Busselton or the greater Southwest Region of WA. 
We utilities Square as our point of sale system meaning transactions are fast and secure and we can even text or email a receipt straight to your phone.  
Send us an inquiry  for your next wedding, party, event or private function by clicking the Book Us Now Button Bellow. 
Serving Fresh Espresso Coffee from Perth to Busselton & all across WA 's Southwest
P.S Stay tuned as we are currently looking for a Roadside Coffee Trading Location near Canning Vale